Untitled (BERLIN)
- The project is shown with thirty series of 140 slides (one per Berlin) and a road documentary (digital video, 50 hours) where the road trip –connecting all the Berlin experience is registered.
"Untitled (BERLIN)" consisted of visiting and cataloguing all the US communities called "Berlin," thirty in total. The project looks at the meanings that establish a conceptual connection between different landscapes linked by the same name.
This link, which at the start is purely toponymic, allows for connecting and establishing a relation between very different and geographically remote realities. A link which, having been formally registered (compositional neutrality of an image, vanishing points, distance to the object, format, etc.), provides us with tools to establish main coordinates on which one can find and analyze other elements of continuity, such as: objectual elements, architecture, urban landscape, natural environment, etc. An experience of place: backgrounds without shape, interrupted lives, the "presence" of the absent.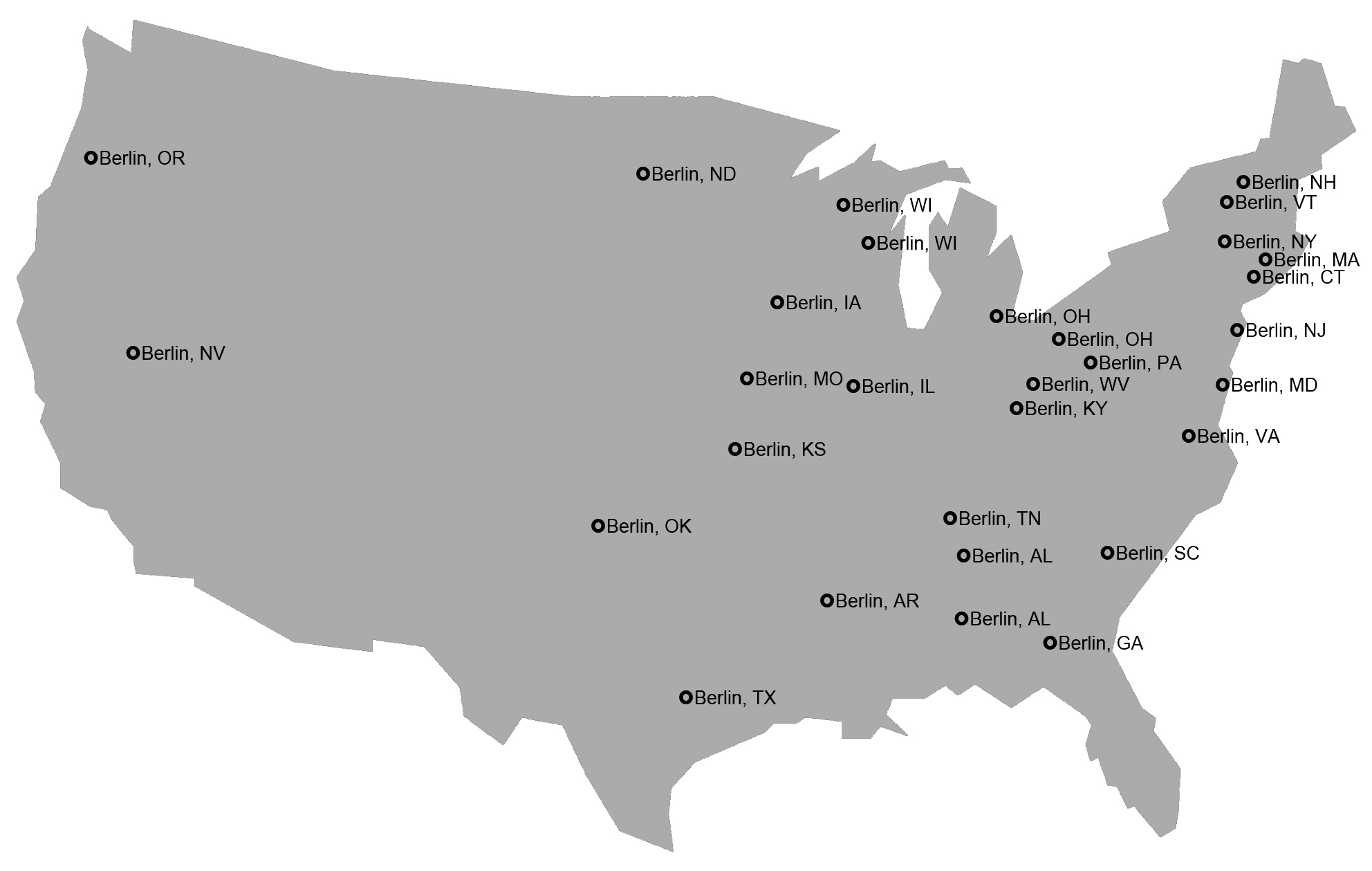 Map of Berlins in USA
< Google Maps
Alabama (North)
Alabama (South)
Arkansas
Connecticut
Georgia
Iowa
Illinois
Kansas
Kentuky
Massachusett
Maryland
Missouri
North Dakota
New Hampshire
New Jersey
Nevada
New York
Ohio (North)
Ohio (Suoth)
Oklahoma
Oregon
Pensilvania
South Carolina
Tennessee
Texas
Virginia
Vermont
Wisconsin (North)
Wisconsin (South)
West Virginia