Ararat / Ağri Daği, 5137 m
- 5 photographs with views of Mt. Ararat from Armenia, Turkey, Azerbaijan, Iran and a view from the Azerbaijan exclave called Karki, controlled by Armenia since 1993 and renamed Tigranashen.
- 140 slides showing the 360º of all around Mt. Ararat. They were made through Turkish and Iranian roads.
- An object collection chosen by the symbolic and iconic view of Mt. Ararat: e.g. banknotes from Armenia and Turkey, a stone from the Ararat, a collection of paintings made by a local painter.
The objective of the Ararat / Ağri Daği [Armenian / Turkish] project is to travel across the countries situated around Mount Ararat creating series of photographic works and a collection of memorabilia focused on showing the mountain as a real, symbolic and iconic element.
Not only is the symbolic value of the Mountain for the Christian and Islamic religions remarkable, so is its use as the icon of Armenia (although the mountain is in Turkey). As the result of this use, it is possible to find iconography of the mountain all around Armenia and in the Armenian diaspora communities. It is one of the few examples of this nature in the world and can be compared with the representation of the Mountain Fuji in Japan.
Because of the political complexity of this project, the aim is to create neutral portrayals of the mountain using points of view that allows the public to question the political issues. In this sense, besides of showing the icon and symbol, the project shows the Ararat as it is physically: a volcano formed from lava flows and ejections of pyroclastic materials.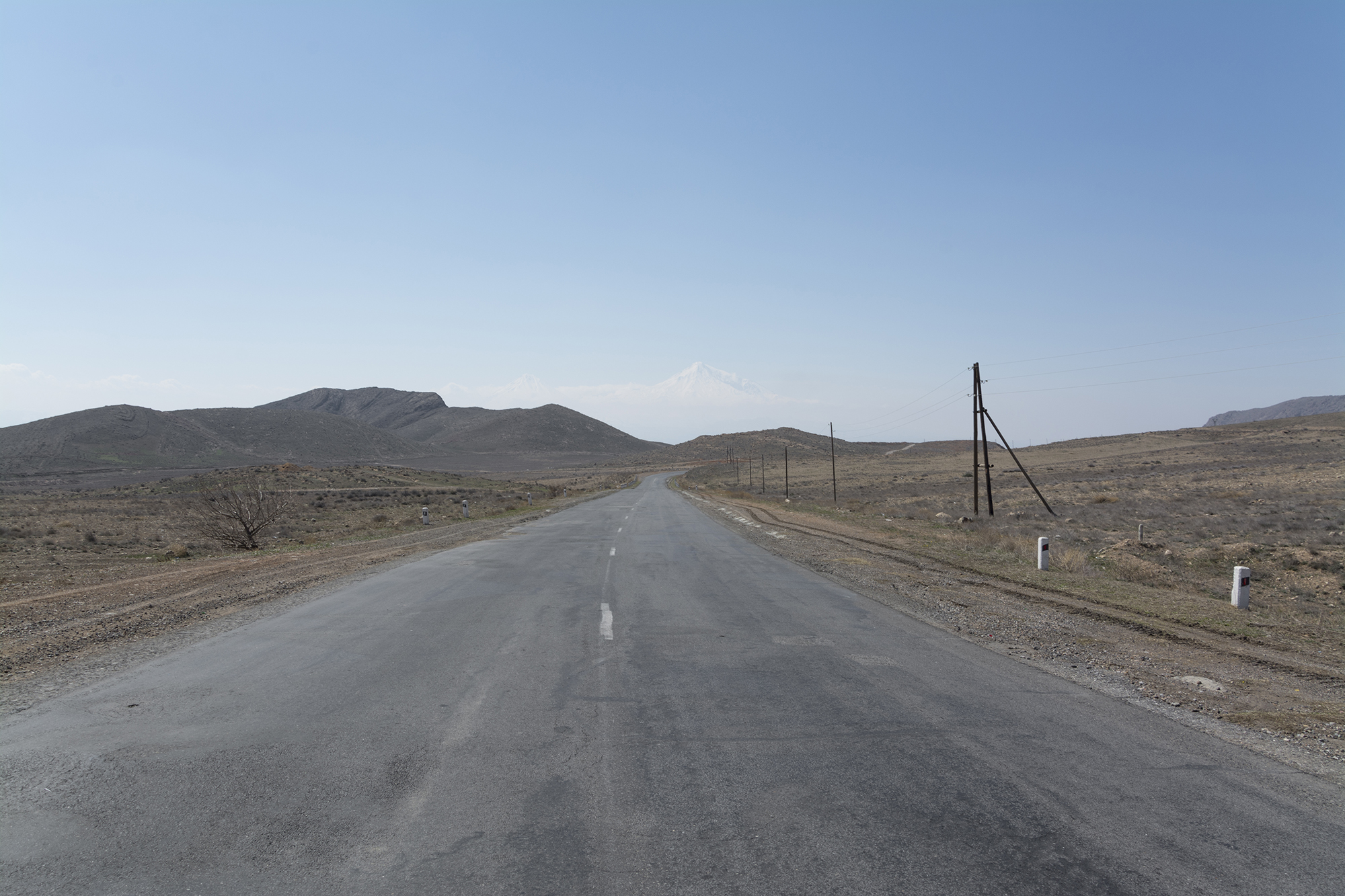 View of the Mt. Ararat from Armenia. Eriz Moreno. 2014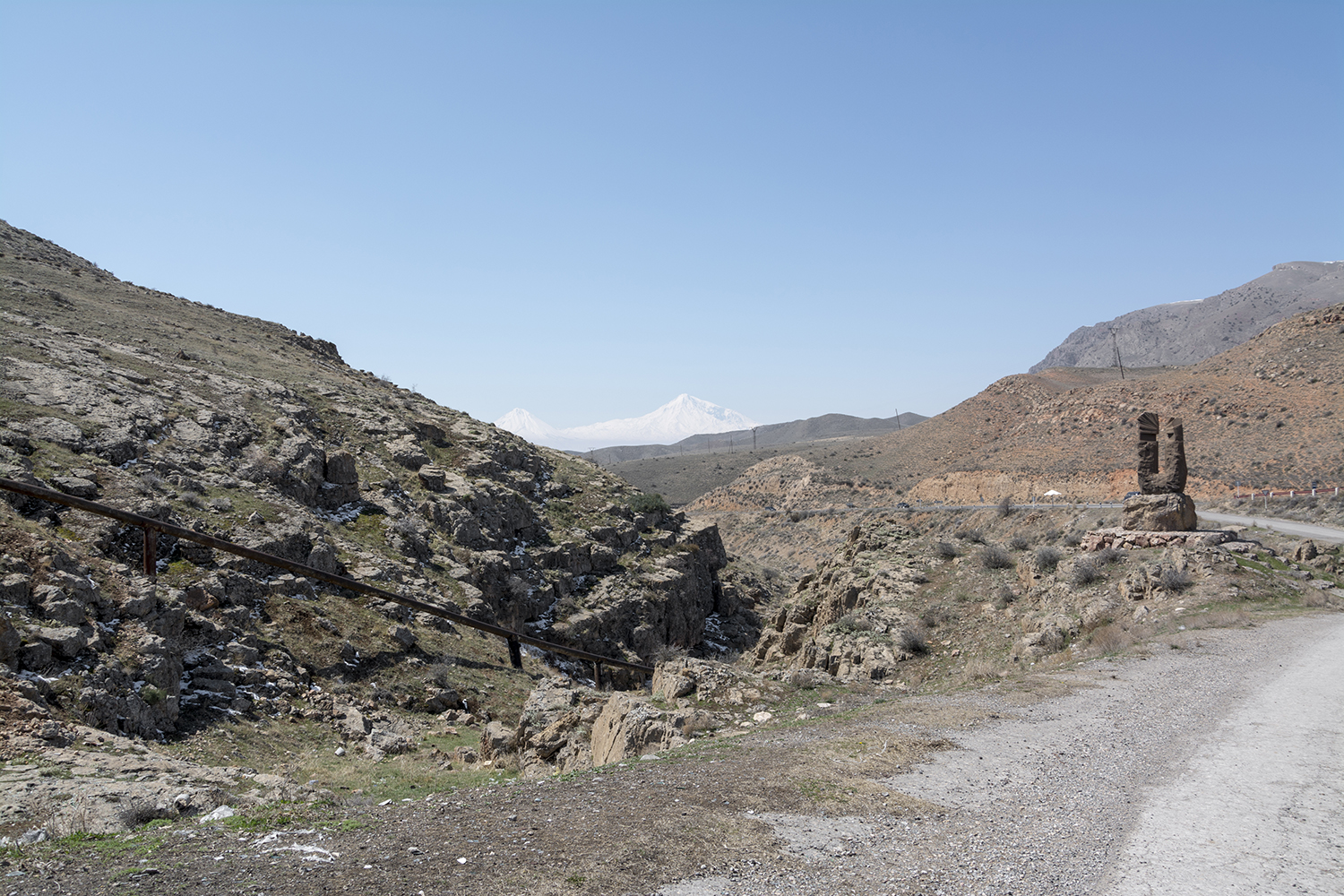 View of the Mt. Ararat from Tigranashen / Karki. Eriz Moreno. 2014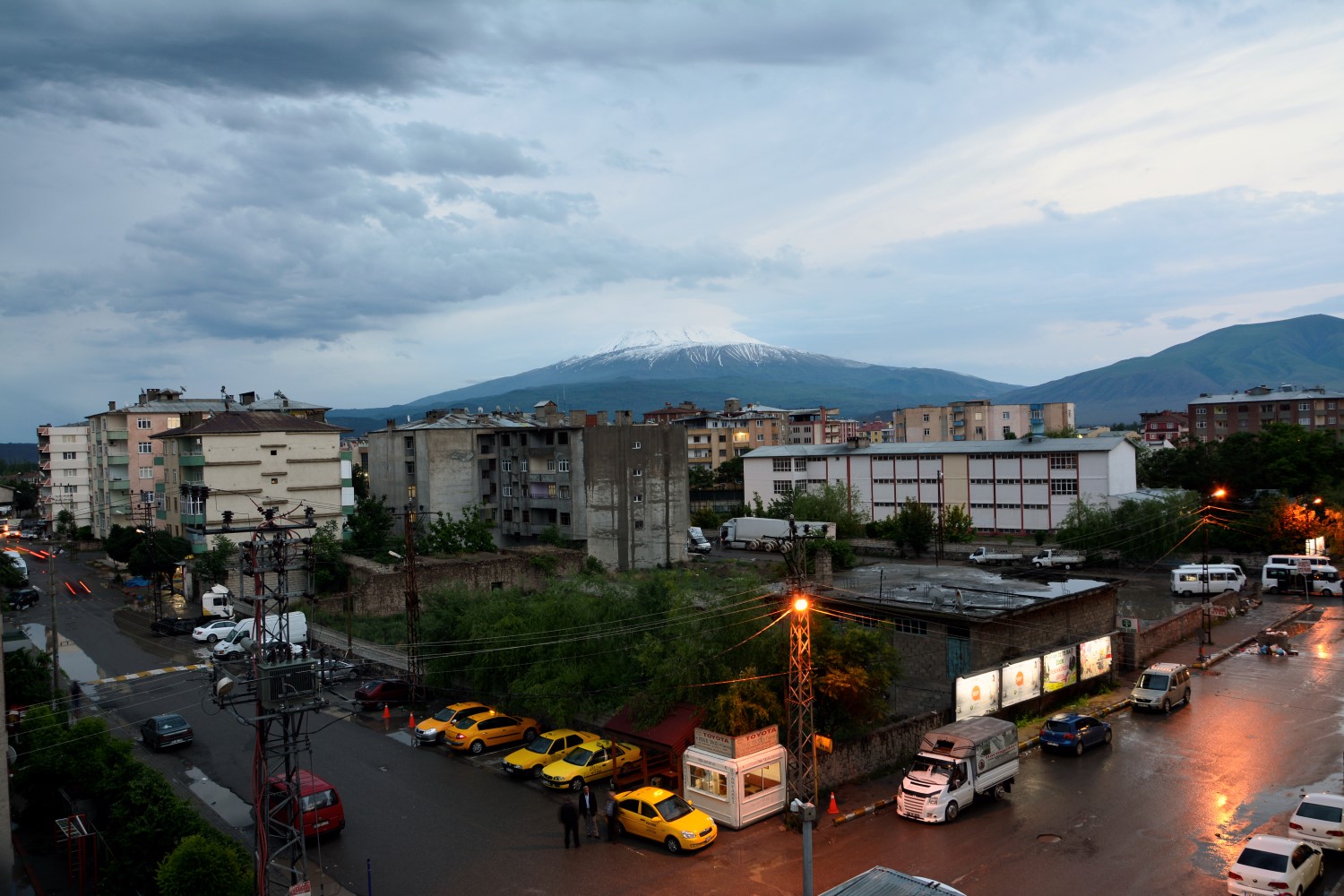 View of the Mt. Ararat from Turkey. Eriz Moreno. 2014
View of the Mt. Ararat from Iran. Eriz Moreno. 2014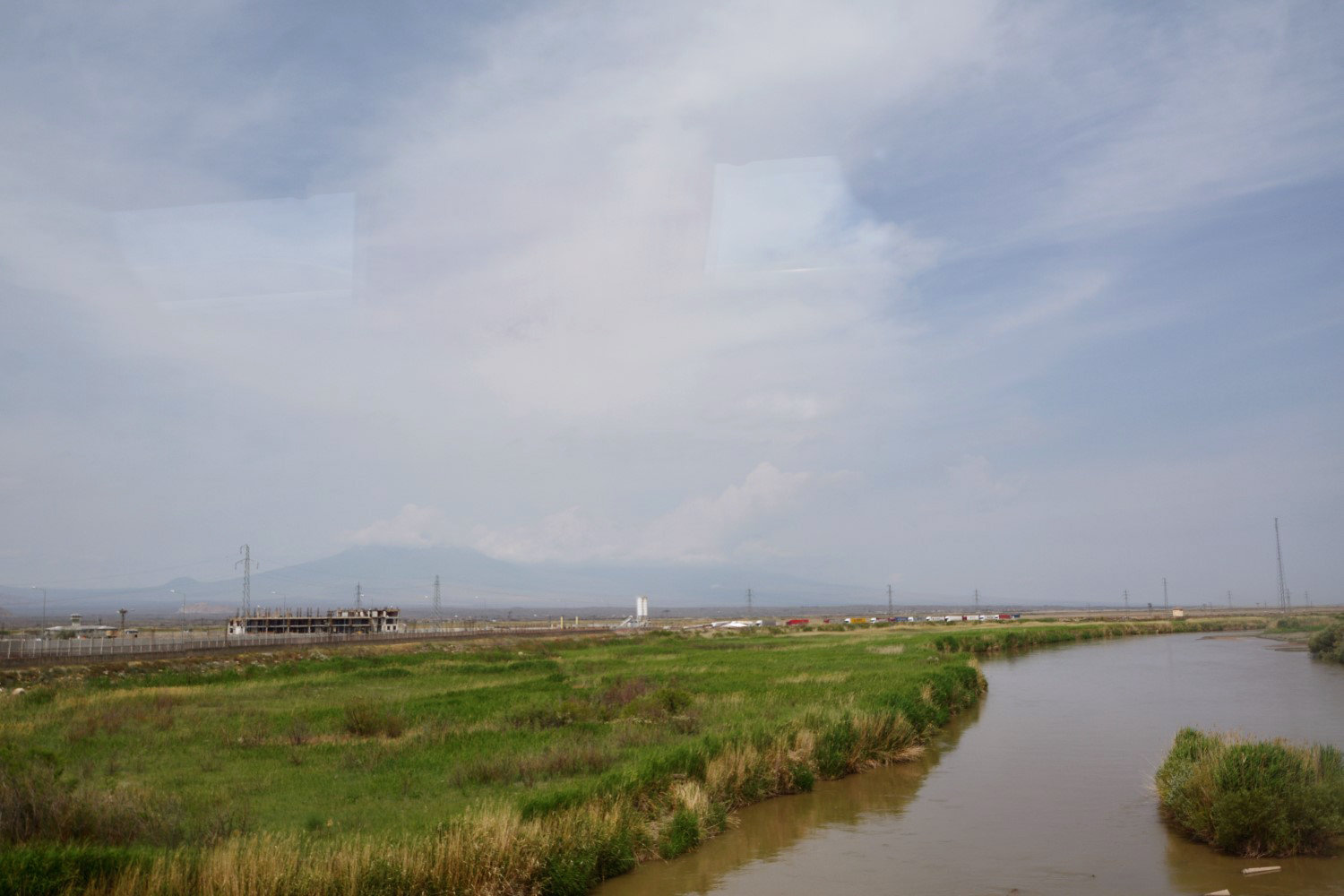 View of the Mt. Ararat from Azerbaijan. Eriz Moreno. 2014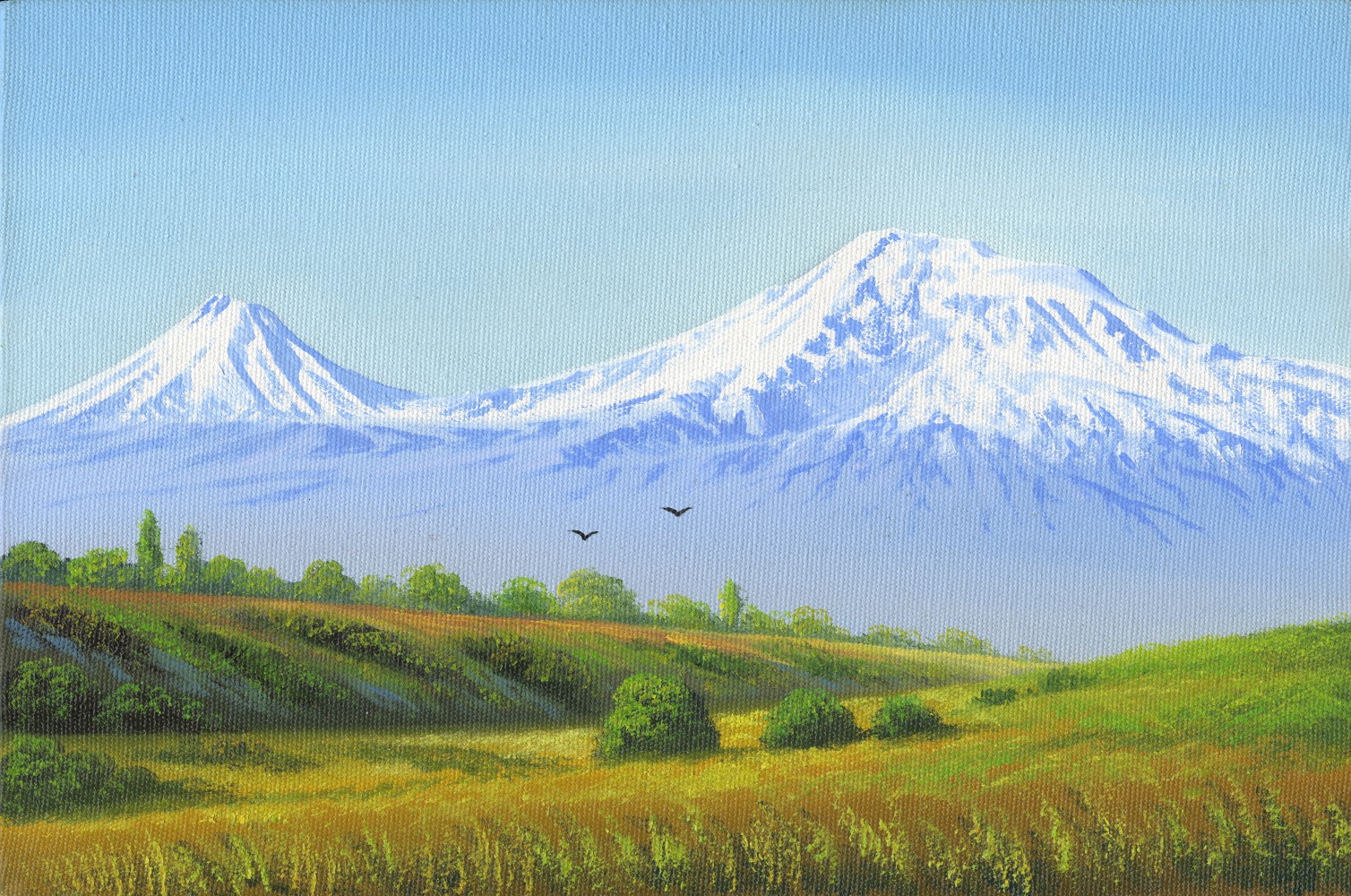 Mt. Ararat painting 21 × 30 cm. Arthur Gasparyan. 2013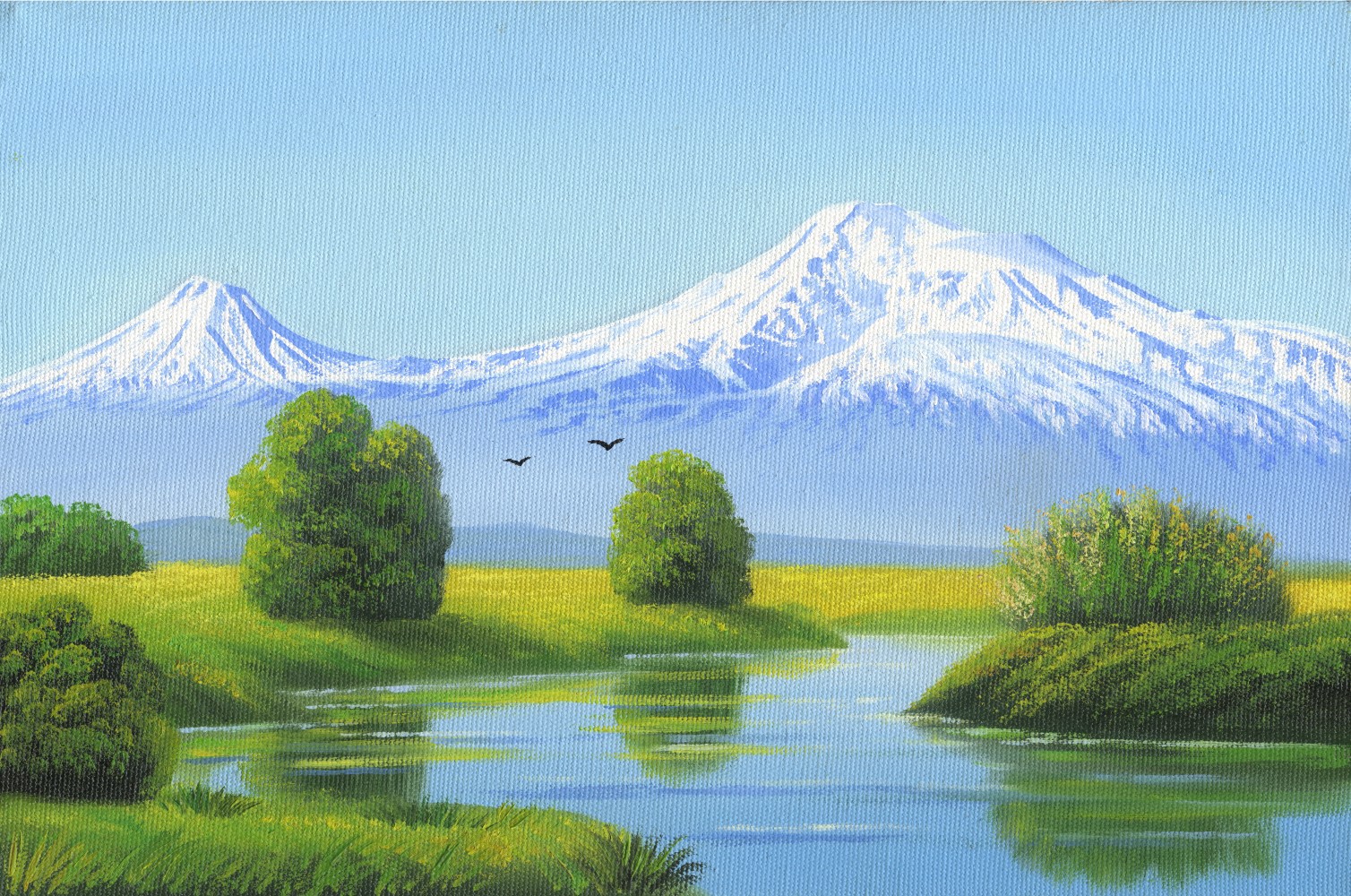 Mt. Ararat painting 21 × 30 cm. Arthur Gasparyan. 2014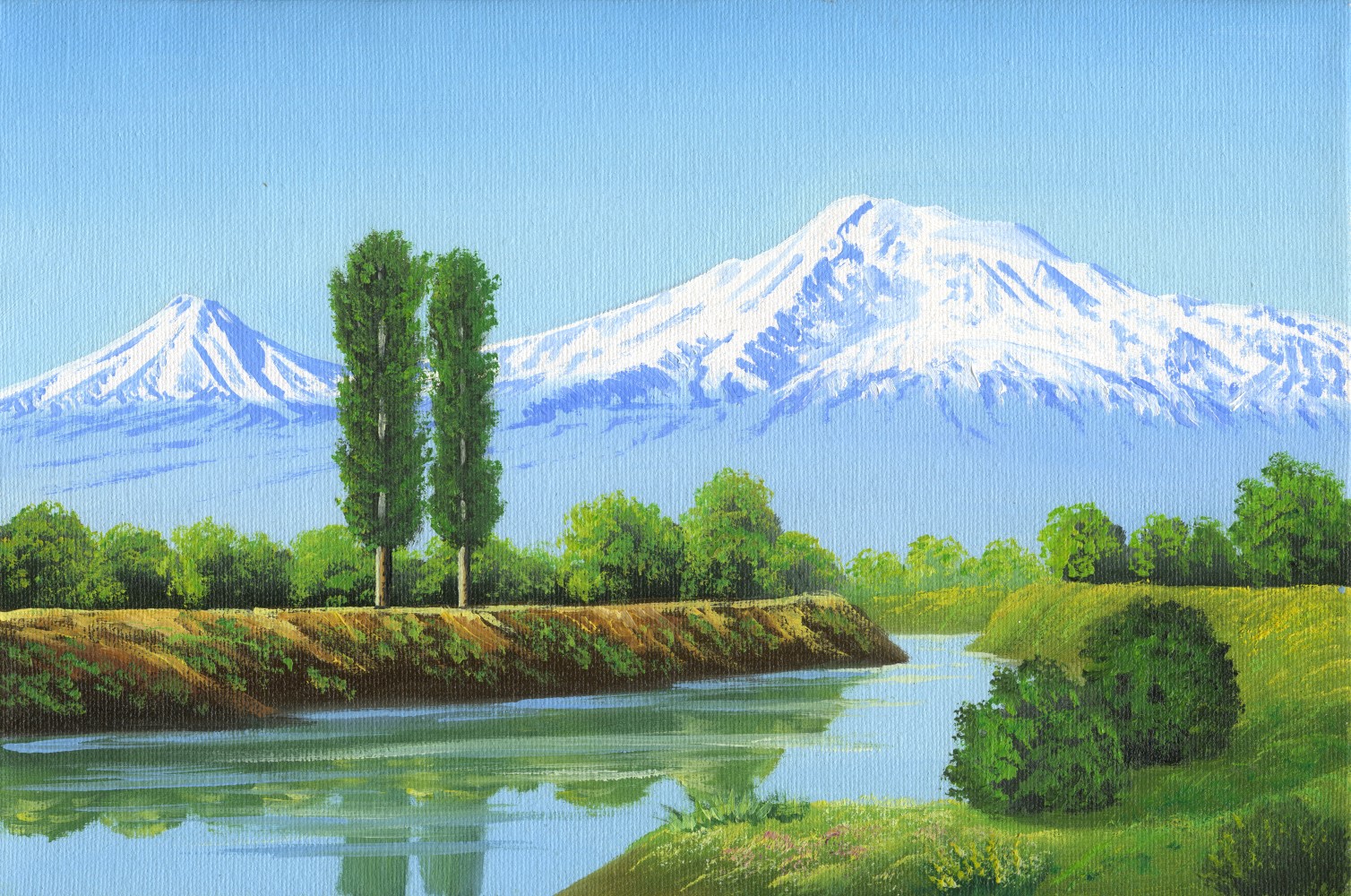 Mt. Ararat painting 21 × 30 cm. Arthur Gasparyan. 2013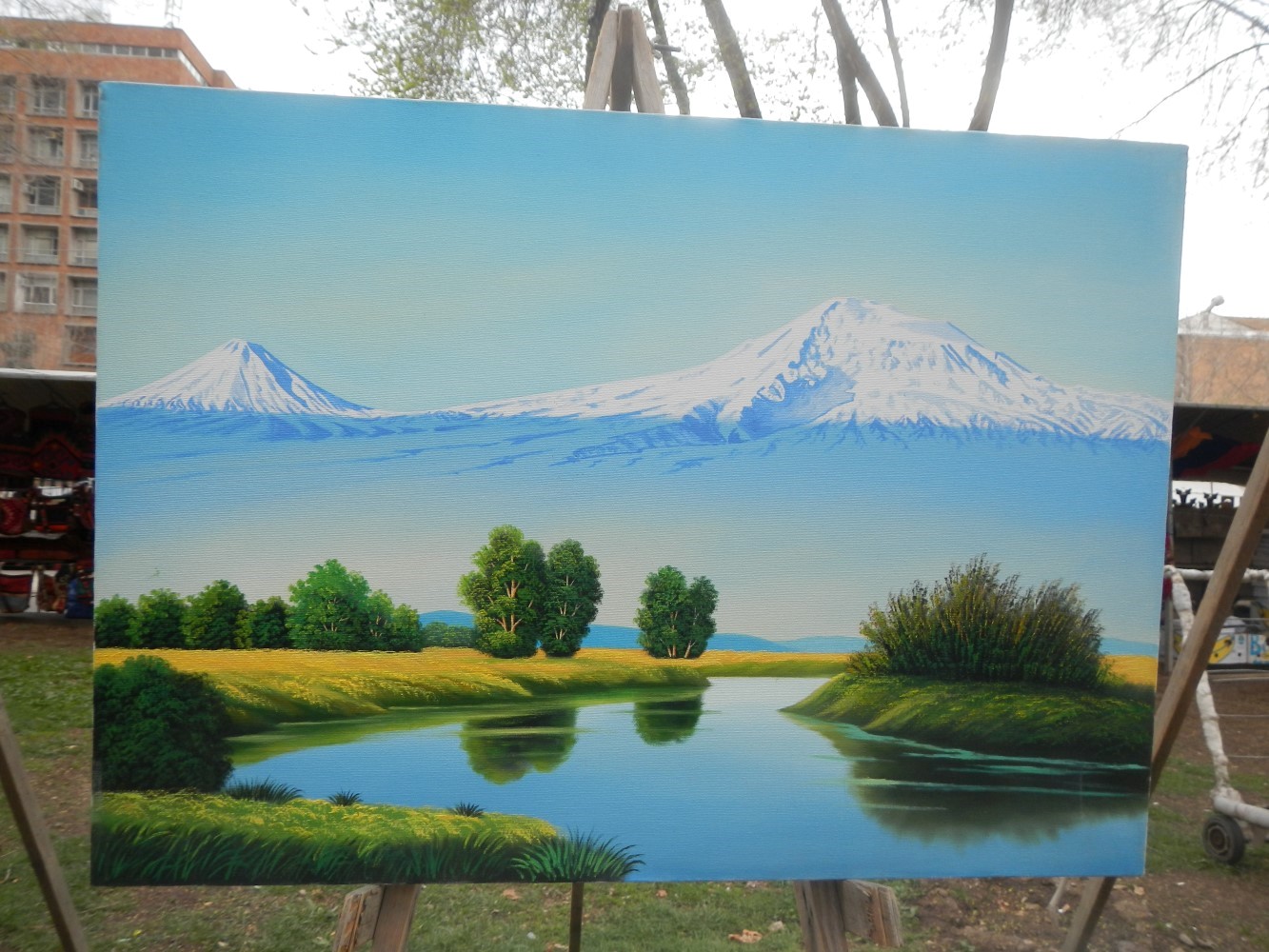 Mt. Ararat painting 54 x 73 cm. Arthur Gasparyan. 2013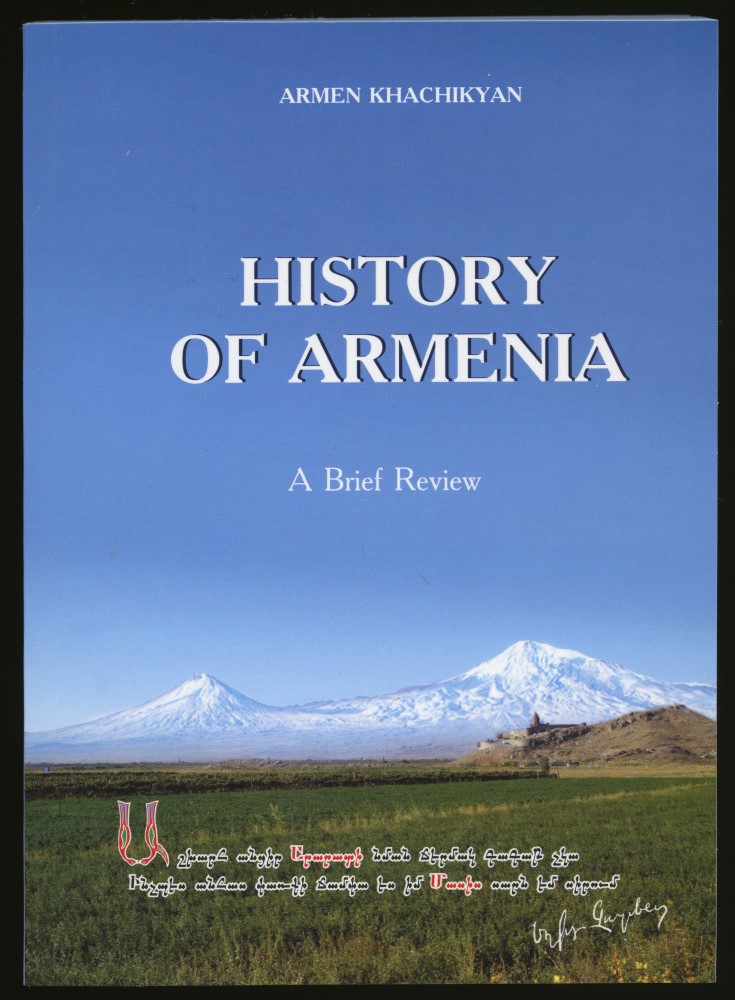 History of Armenia. Armen Khachikyan. 2010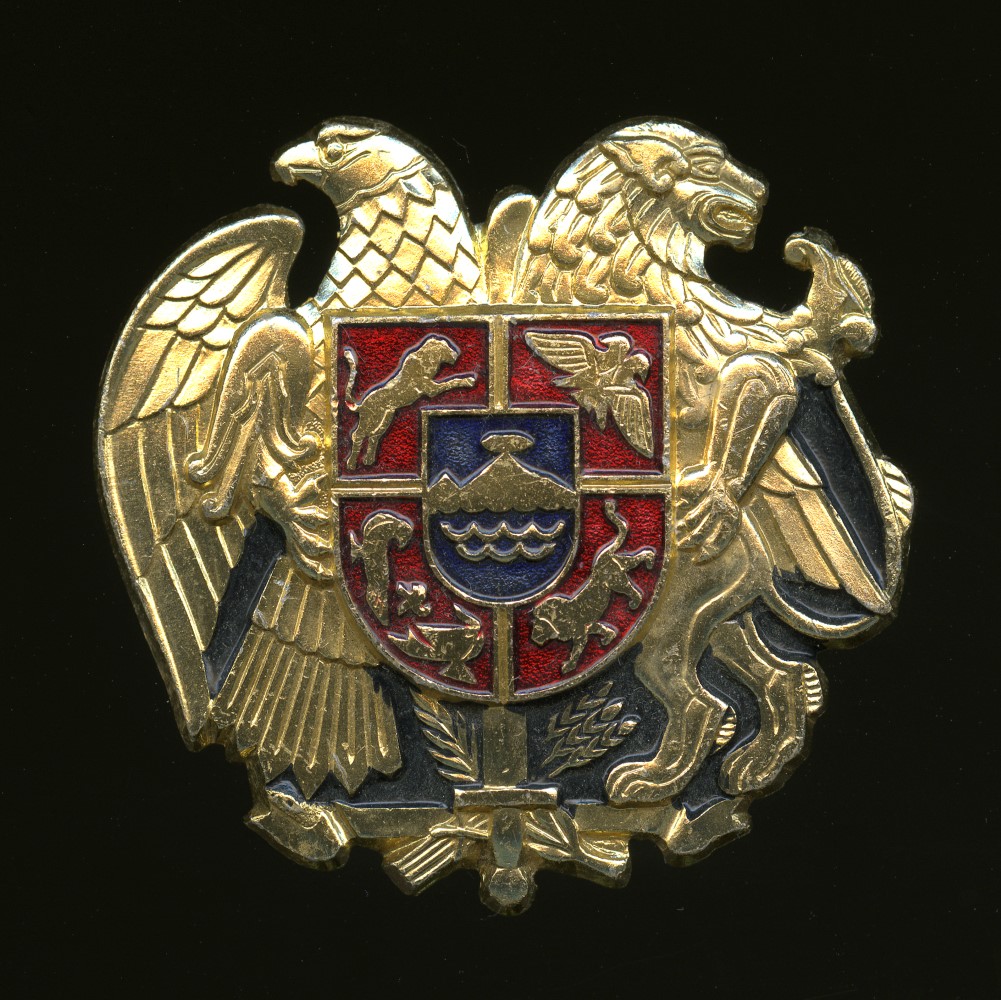 Coat of arms of Armenia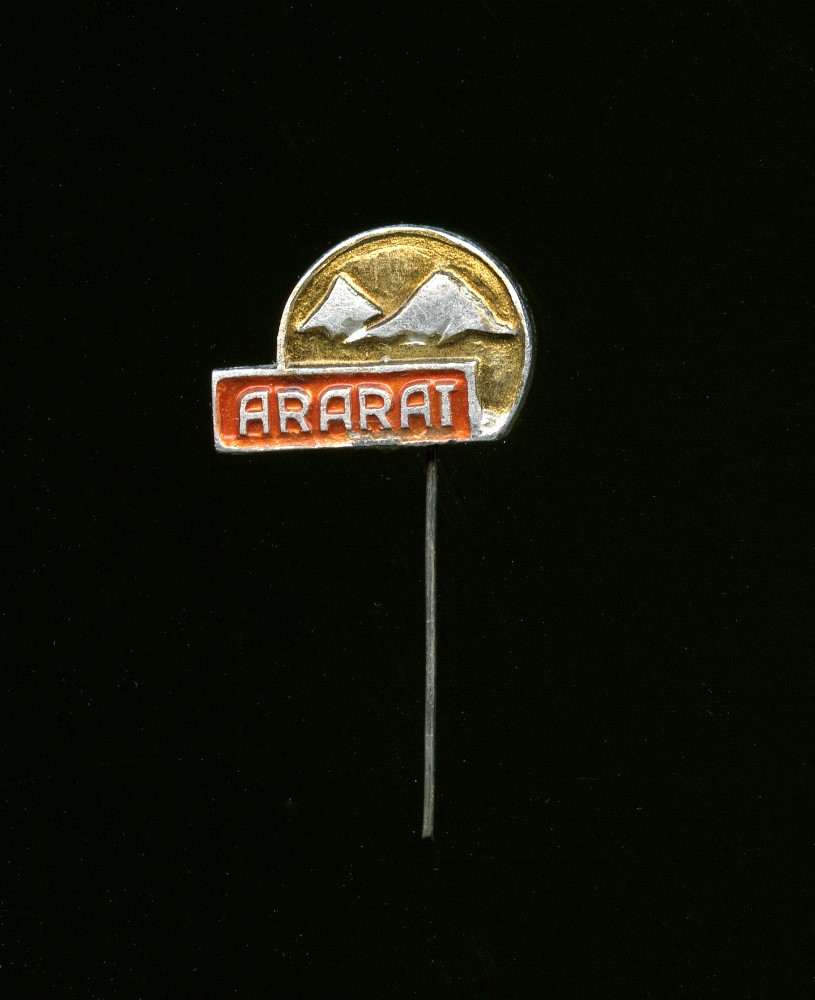 Armenian commemorative pin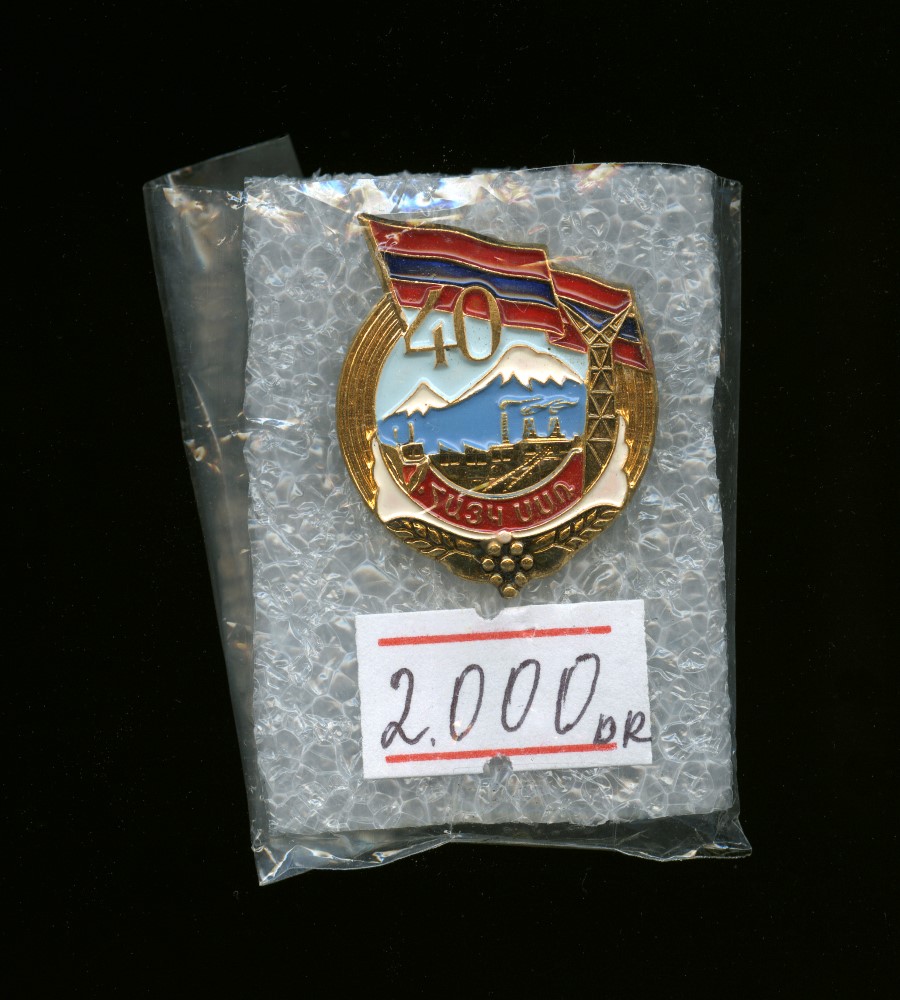 USSR Armenian Soviet Socialist Republic 40th Anniversary pin. 1962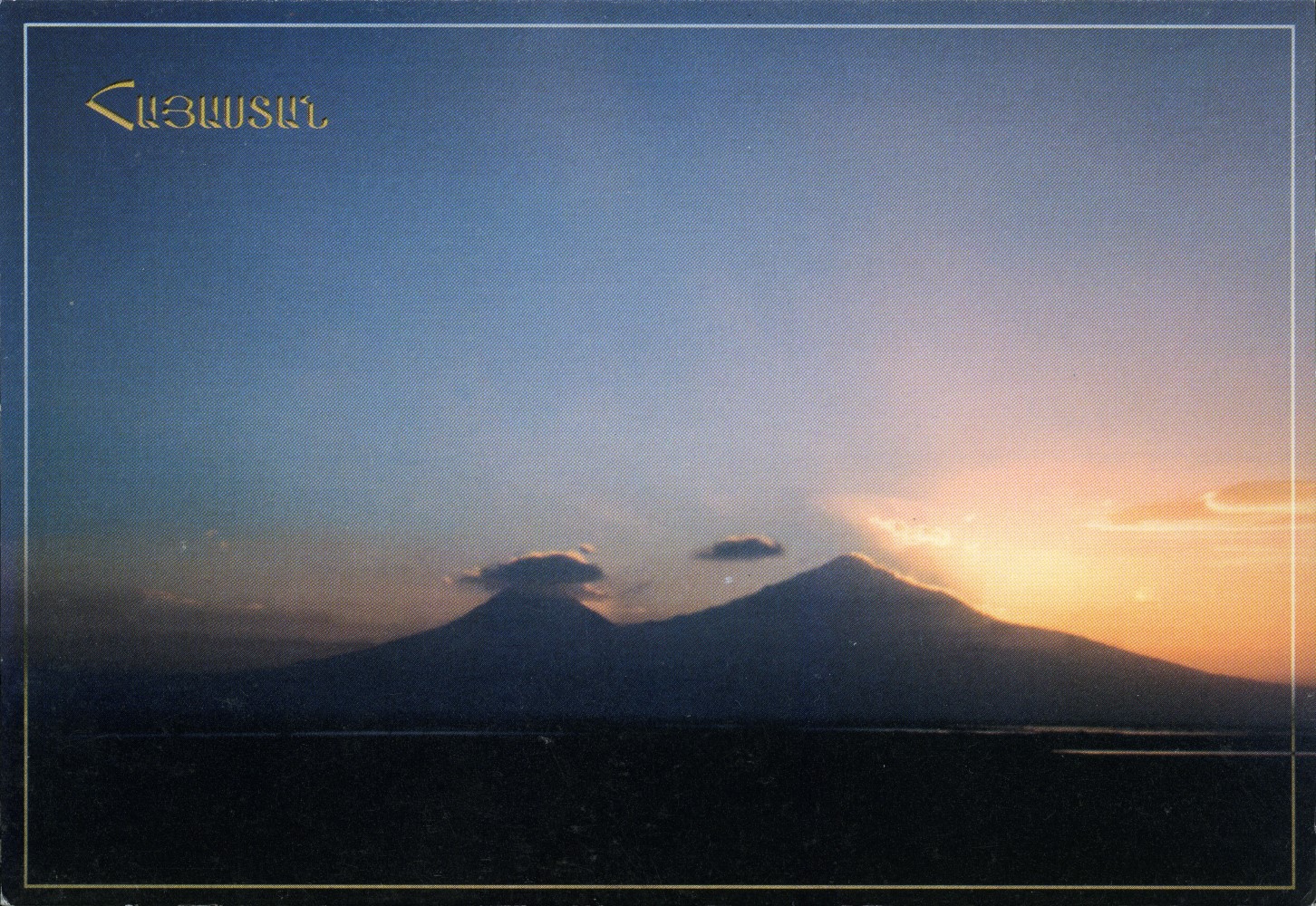 Postcard. Armenia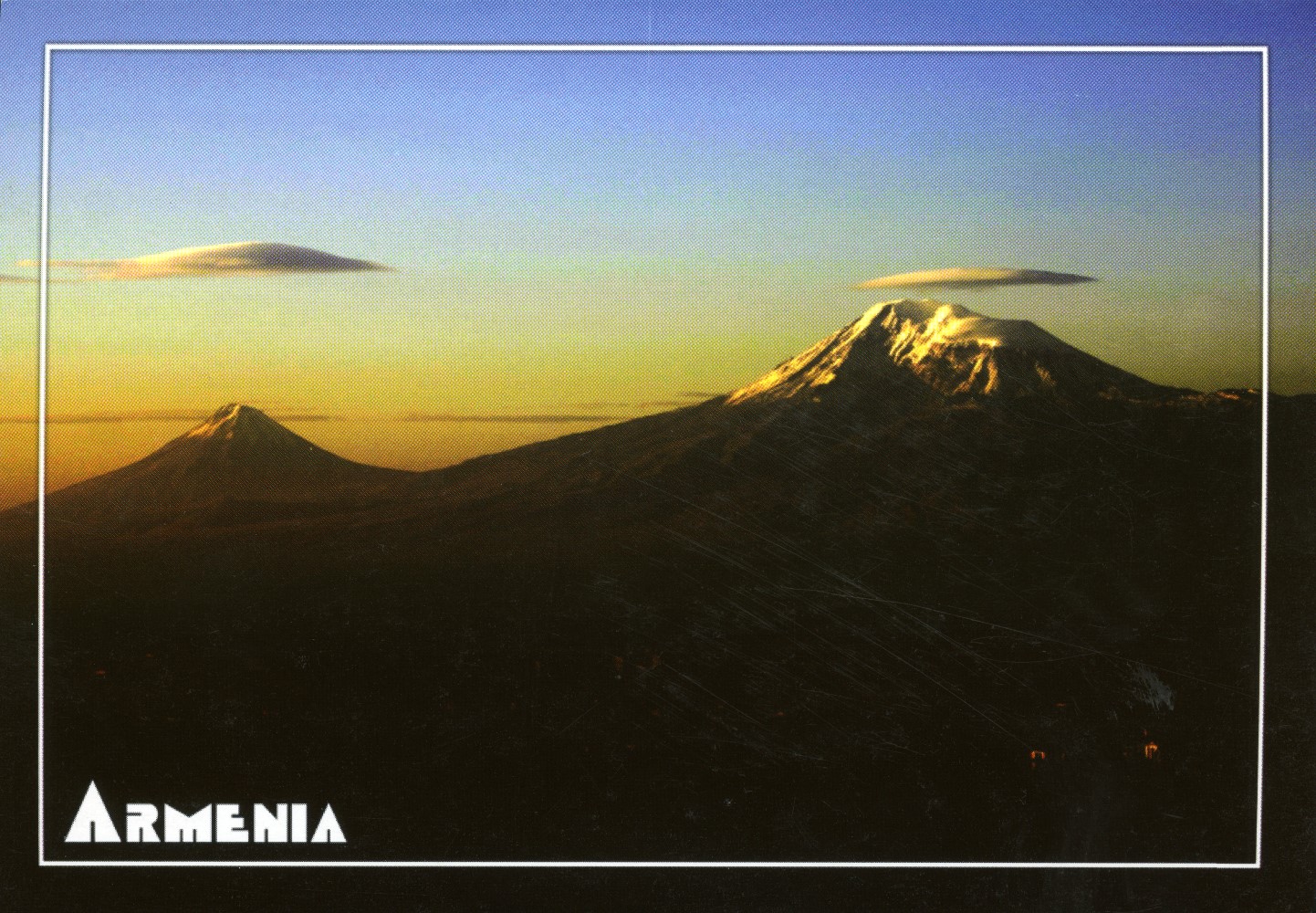 Postcard. Armenia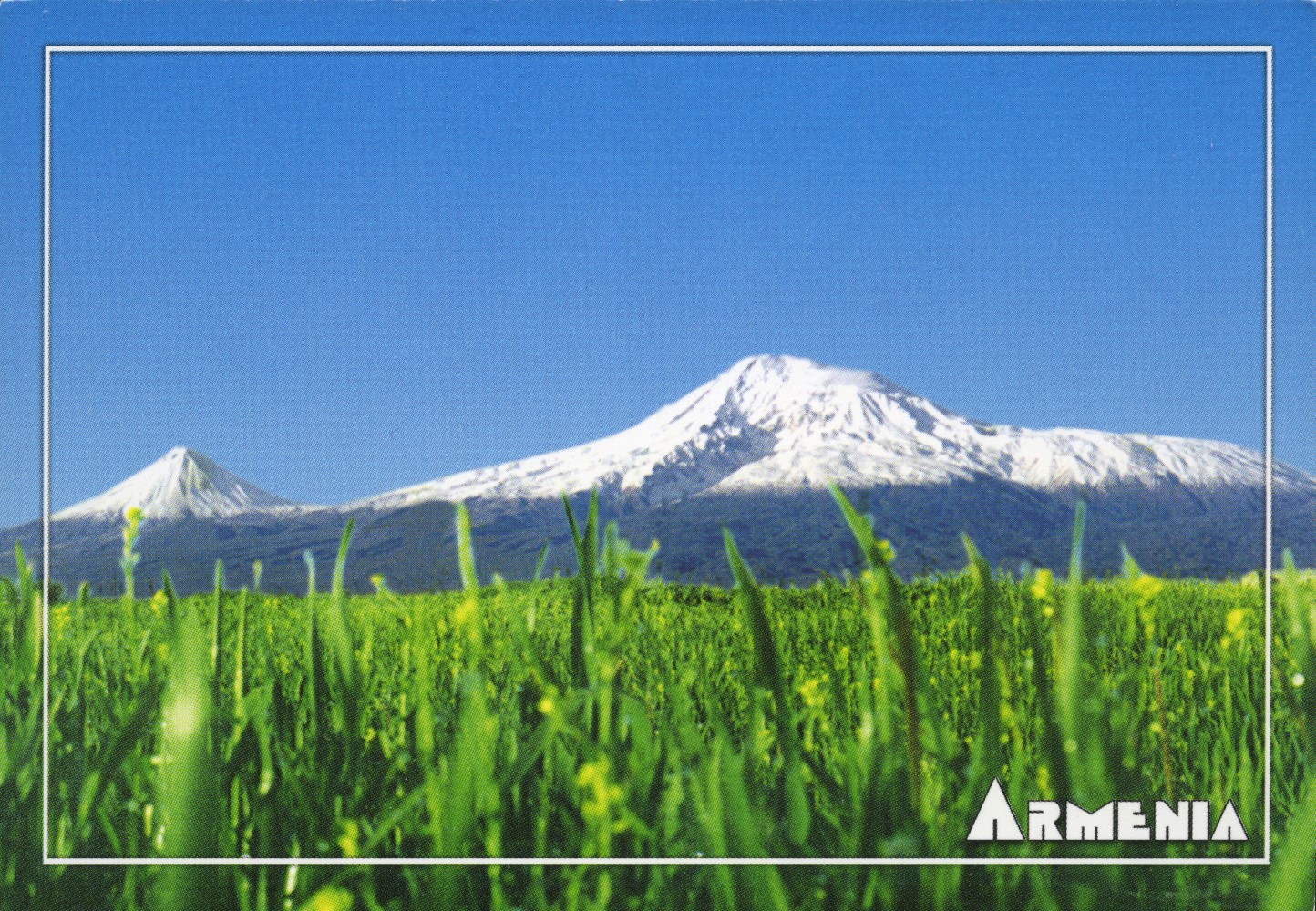 Postcard. Armenia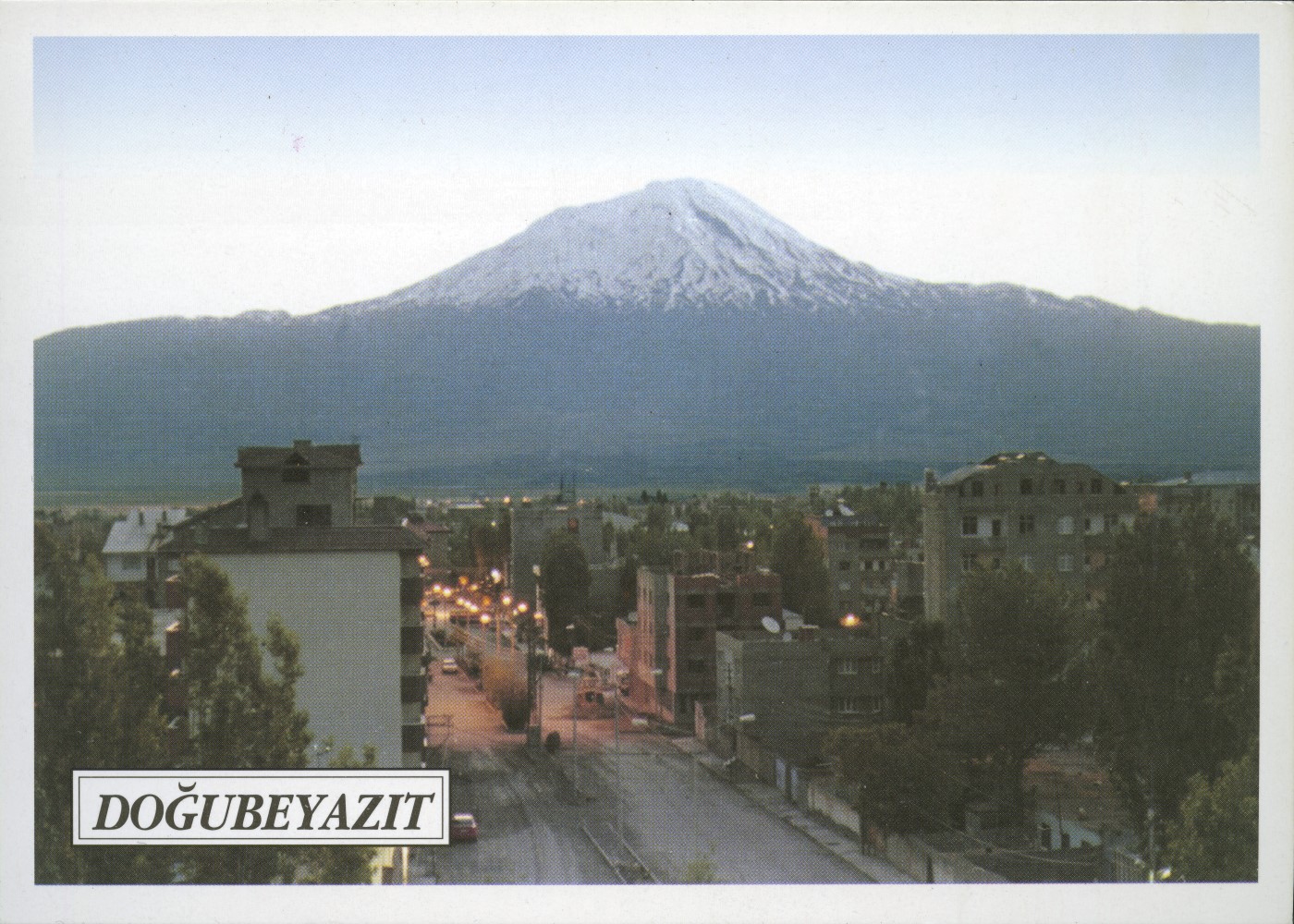 Postcard. Turkey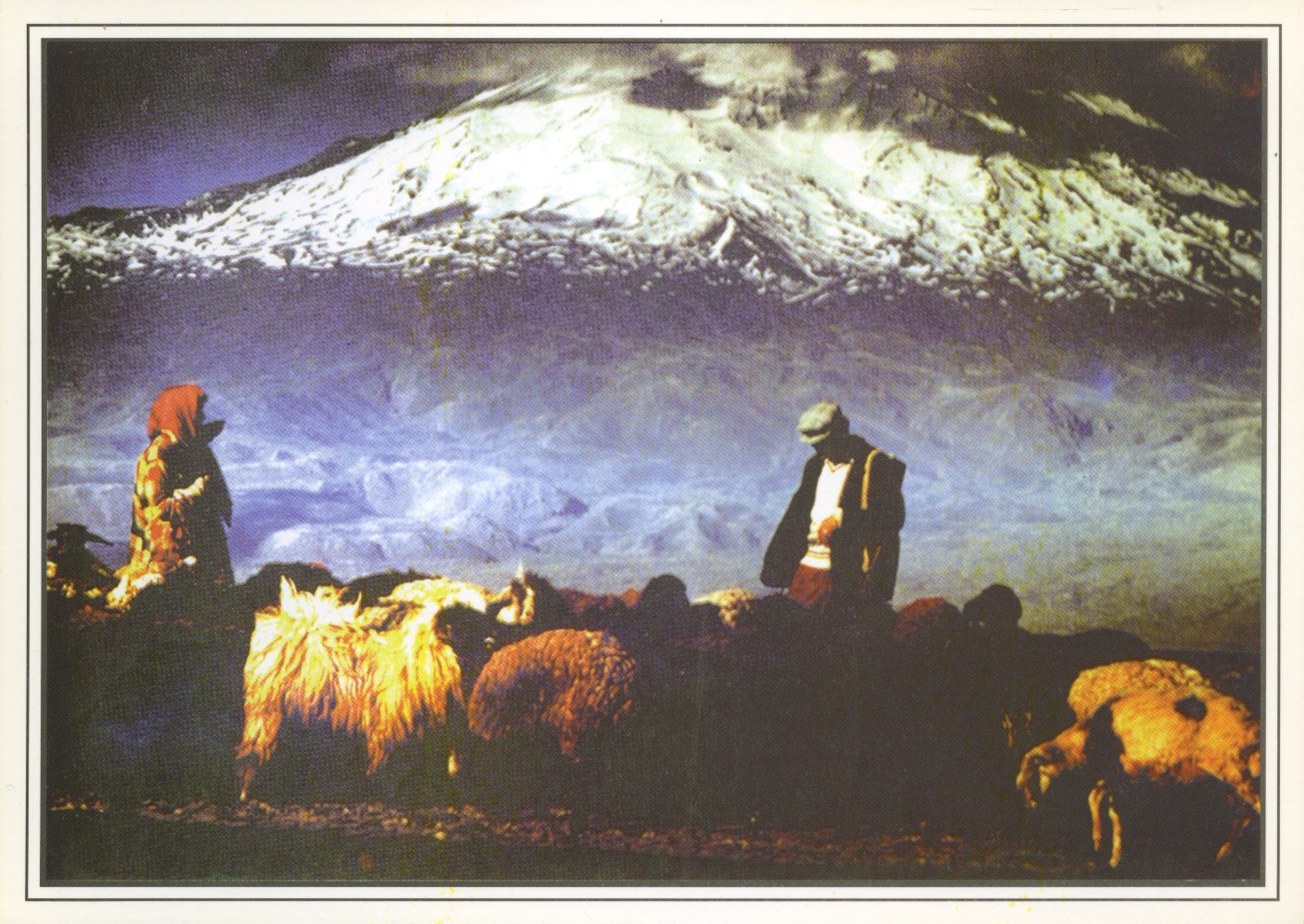 Postcard. Turkey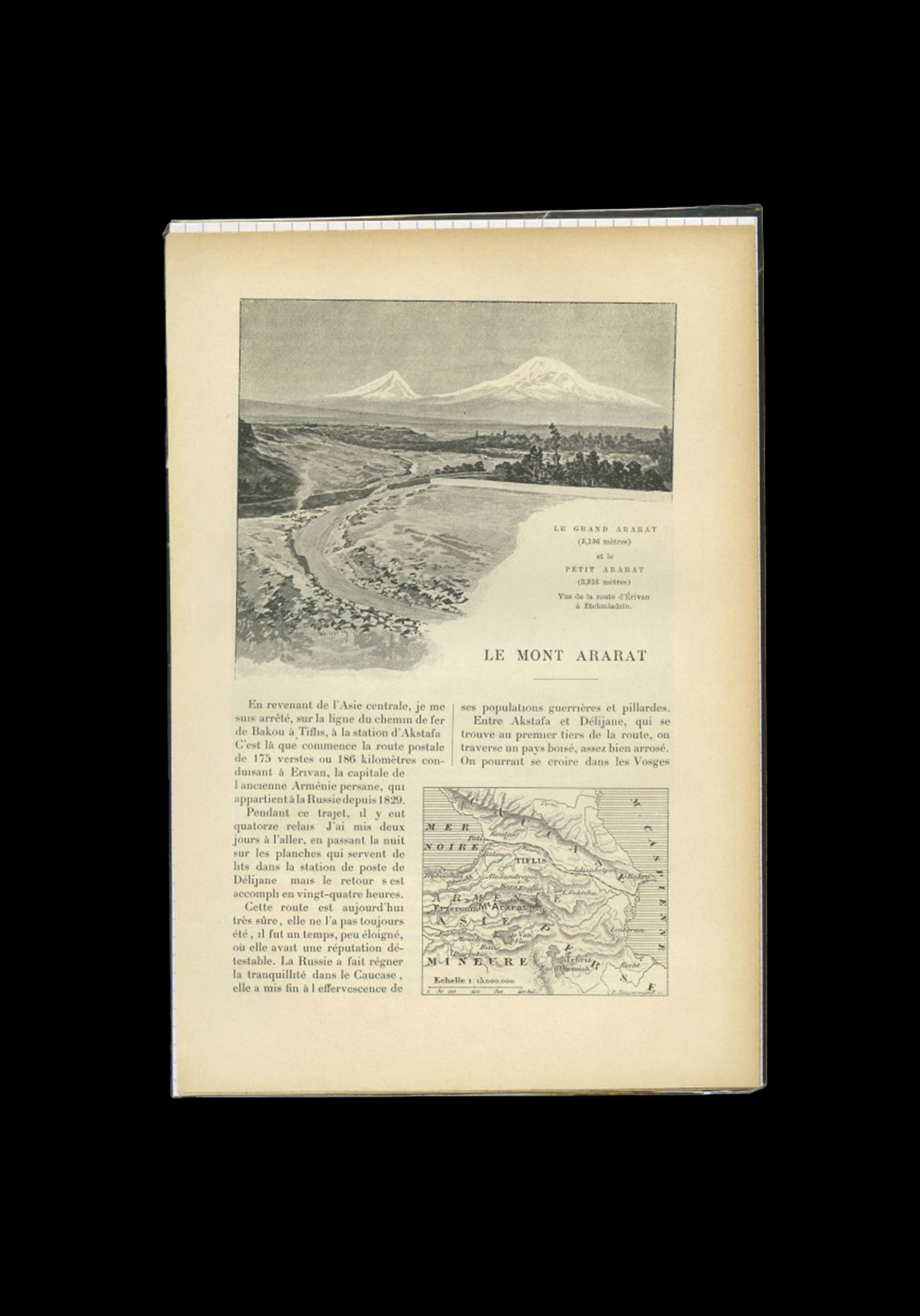 Mt. Ararat article. 1886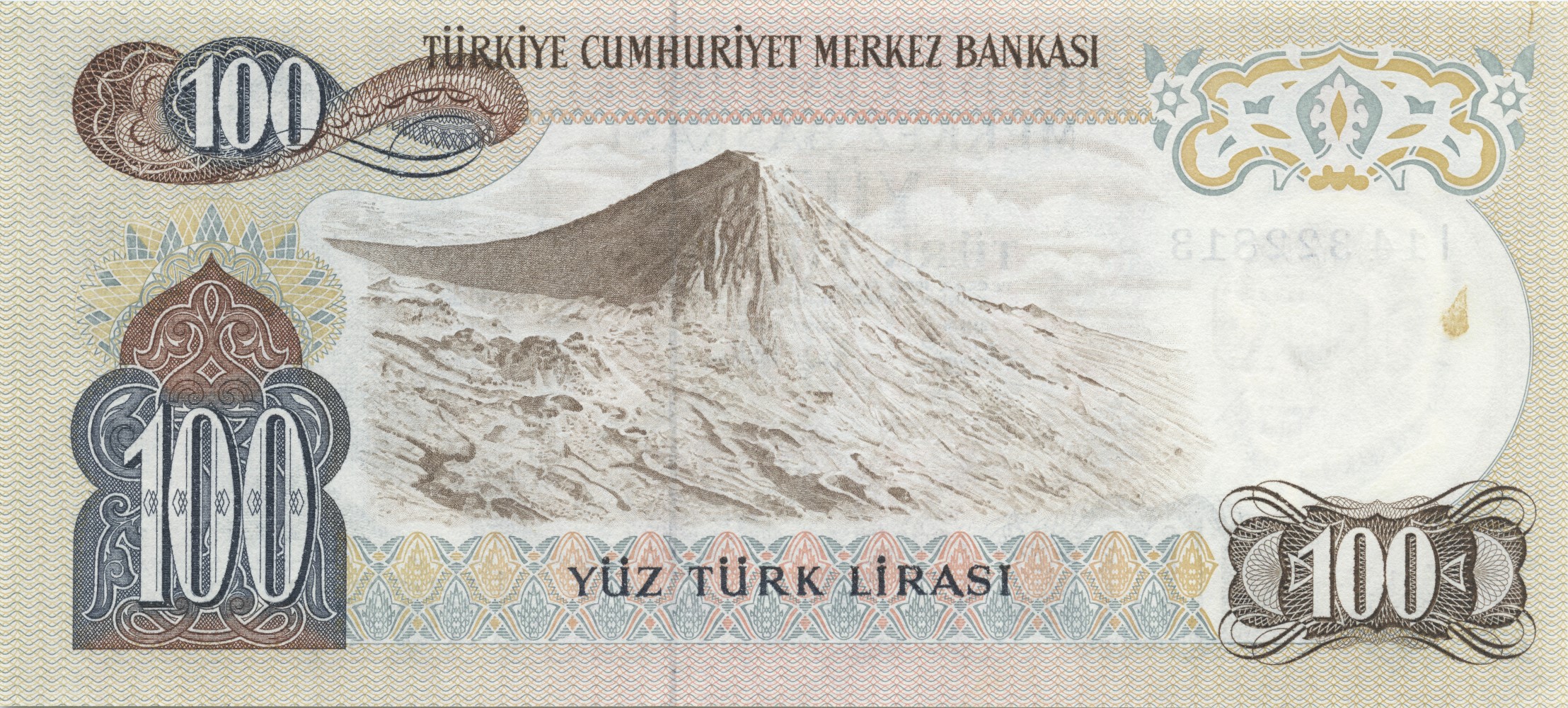 100 Turkish Lira. 1973. The image shows the Mt. Ararat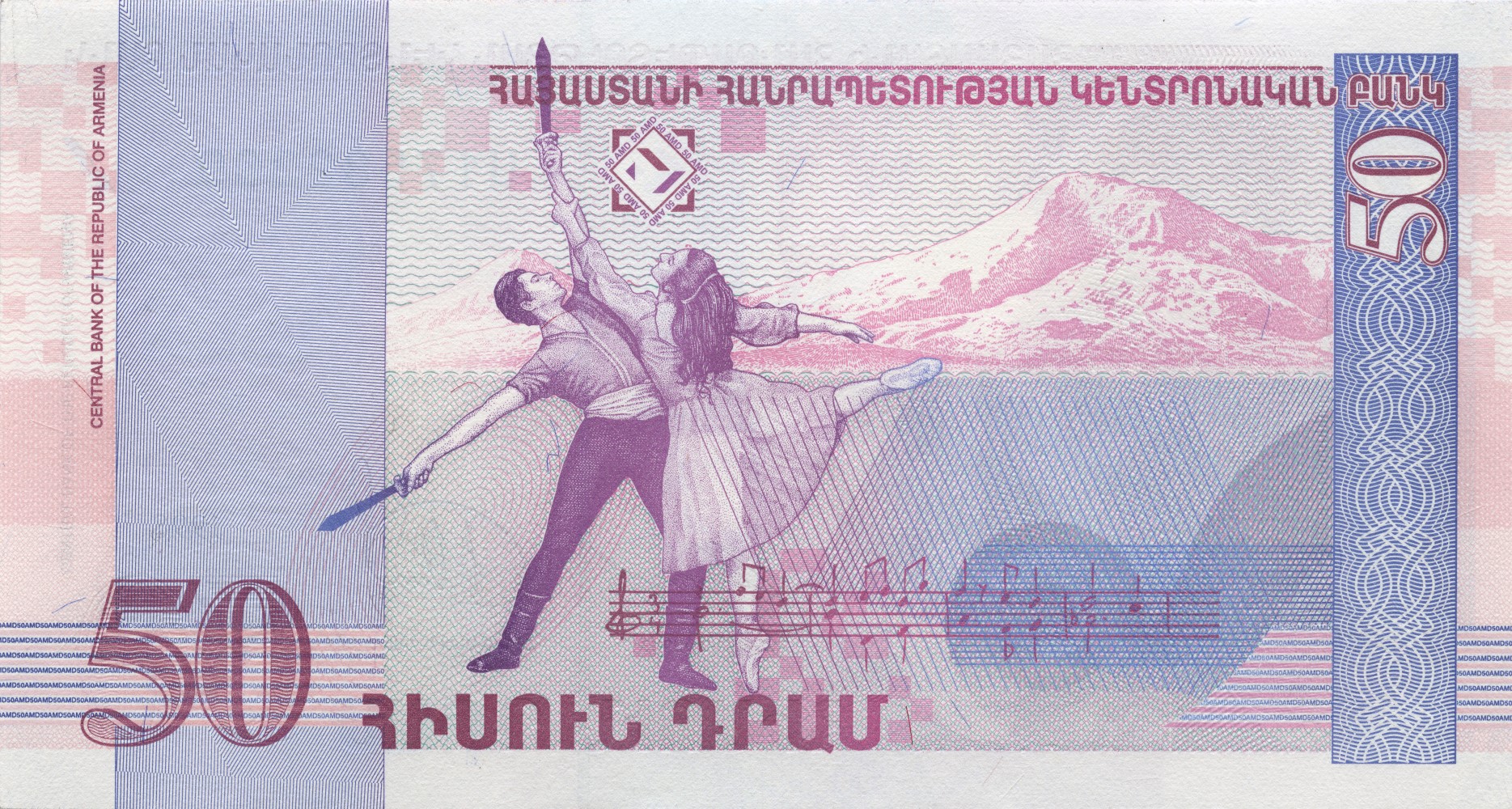 50 Armenian Dram. 1998. The picture shows a scene from the ballet
Gayane
by Khachaturian, and Mount Ararat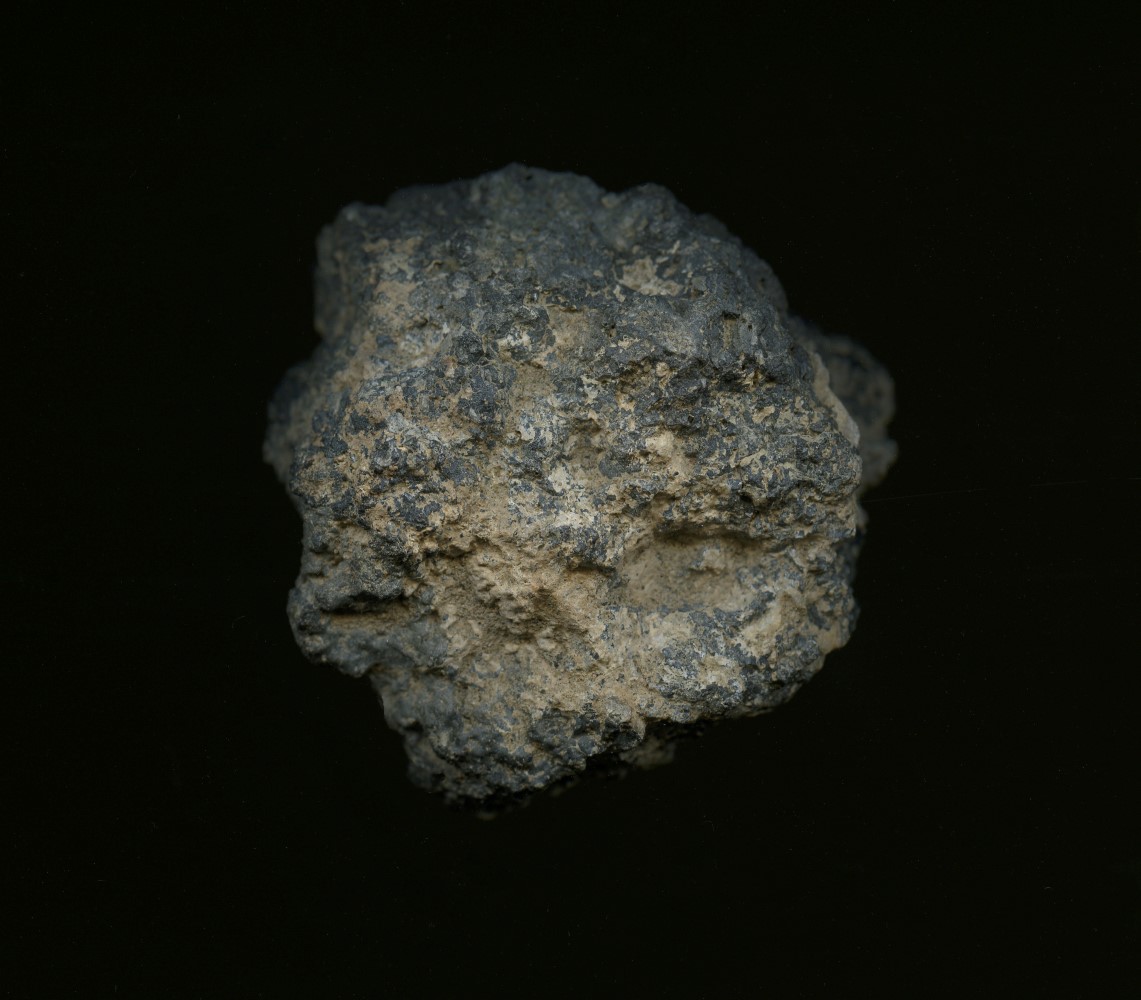 Stone from Mt. Ararat